hotels and apartments
sport and leisure
localities
information

Your search
Apartments La Val and Pederoa
La Val and Pederoa: holiday apartments, self-catering accommodations
The apartments Fedares are in La Val, a beautiful village in Val Badia, Dolomites. It's an ideal place for excursions and hikes in the nearby forests and meadows and in the Fanes-Sennes-Braies park, part of the world natural heritage.
deals
06/05 - 18/06/2022

from 30€ per night

09/07 - 30/07/2022

from 40€ per night
Characteristics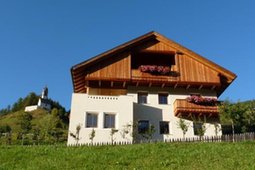 Furnished apartment with two bedrooms, living room with sofa bed, kitchen and bathroom. The apartment is located in a sunny location with a magnificent panoramic view of Sas dla Crusc and Pütia.
deals
18/04 - 11/06/2022

from 80€ per night

18/04 - 11/06/2022

from 80€ per night

04/06 - 11/06/2022

80€ per night
Characteristics
Wide meadows full of flowers, refreshing walks through the forest, breathtaking mountains, untouched nature, quiet, recreation... Is this what you expect from your holiday? The Apartments Tolpei offer you an unforgettable experience.
deals
17/05 - 31/07/2022

from 60€ per night
Characteristics
Lose yourselves into the untouched nature of South Tyrol, into the charm of the magnificent Dolomites, leaving behind the stress and the city hustle.
deals
01/06 - 30/06/2022

from 65€ per night
Characteristics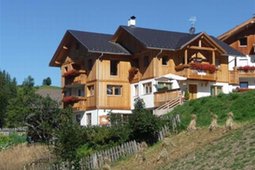 The holiday house Apartments Rit is located in one of the most beautiful "viles" in Wengen, at the foot of the Rit mountain and next to the historical center of Wengen with its idyllic St. Barbara's church.
The farm Lüch da Miriò is located 2 km from the center of La Val and is surrounded by a beautiful garland of mountains, including the Sasso Croce, Pares and Rît; it also has a magnificent view towards the Putia to the west. The apartments have a garden.
Ciasa Murió is located at about 1 km from the centre of La Valle, embedded in luscious green fields. It offers you comfortable attic apartments where you can rest and relax. You will experience unspoiled surroundings and explore their secrets.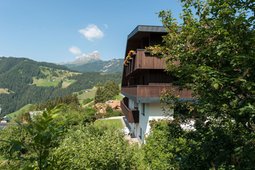 The house is pleasantly situated about 5 minutes from the centre of La Val and is surrounded by the towering Dolomites. The apartments offer you everything you need for unforgettable holidays at any time of the year!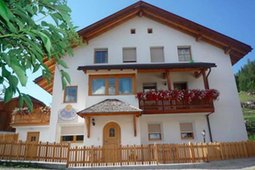 The farm Sumaela is situated at 1350m in the small town of Cians, which is approximately 1 km from the town of La Valle. The house is in a quiet and sunny position and offers a spectacular view of the Dolomites. In summer it is an ideal starting point for excursions.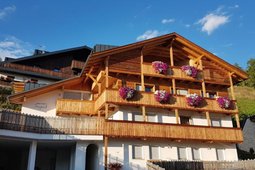 Apartments Ingrid are situated in the centre of the idyllic little mountain village La Val and enjoy a wonderful view on the famous mountain Sasso Croce and the rocky plateau Gardenazza, which are both part of the Dolomites Unsesco Natural World Heritage.