hotels and apartments
sport and leisure
localities
information
9.7
Chalet Maria Apartments

Badia - Pedraces - Str. Parvela, 42


Telephone: (+39) 32882885... (+39) 3288288579
www.chaletmaria.it - info@chaletmaria.it
Apartments - Offered treatments: SC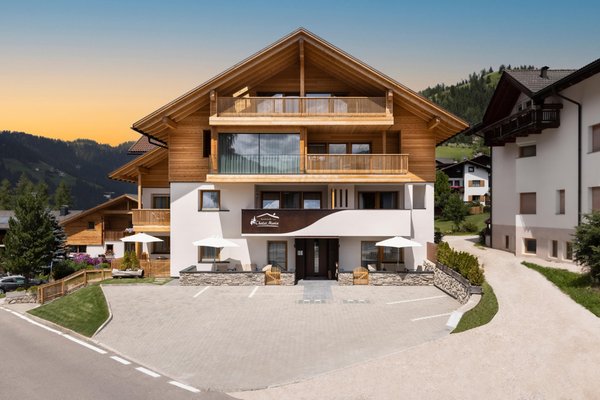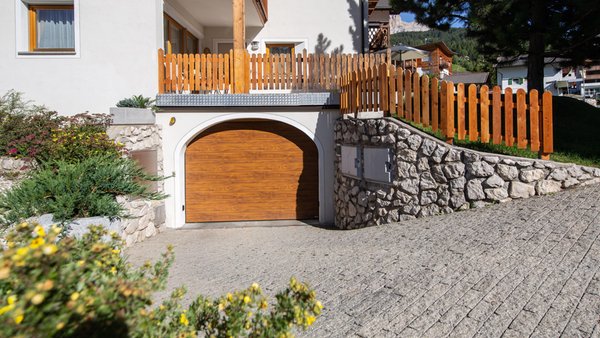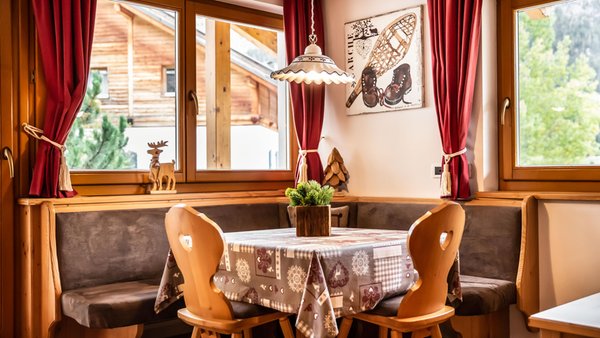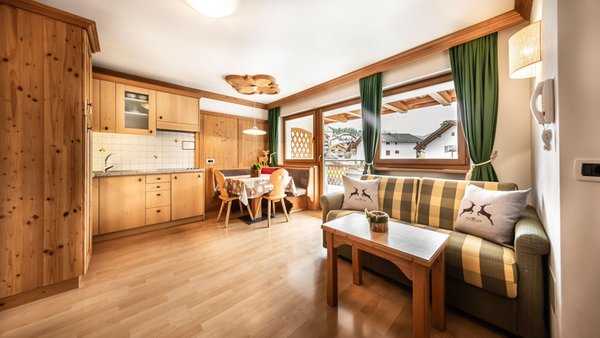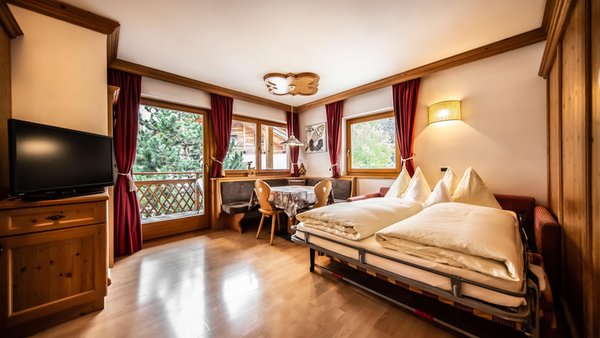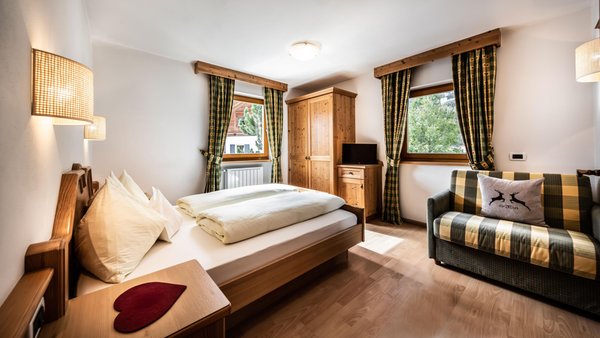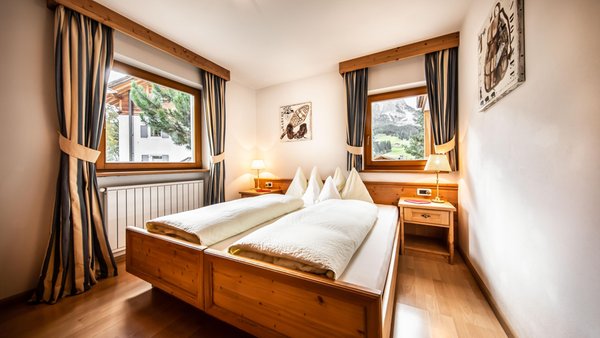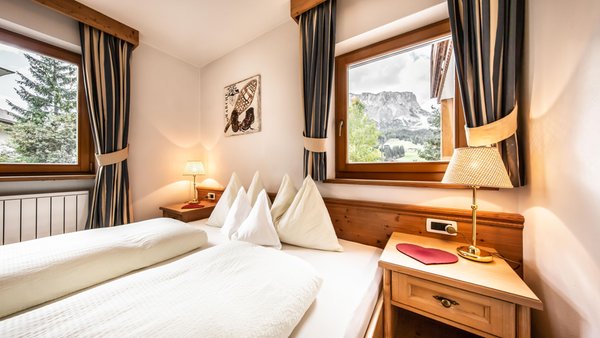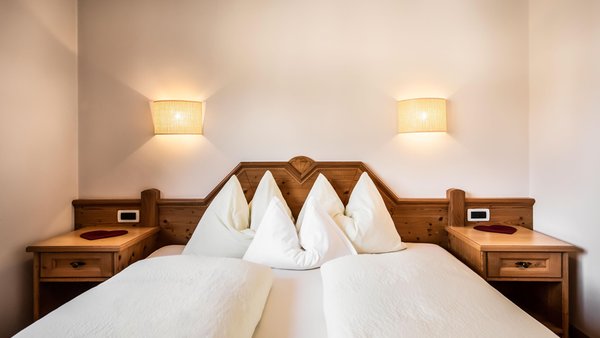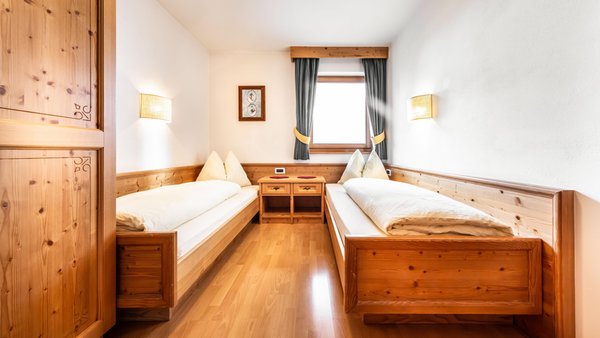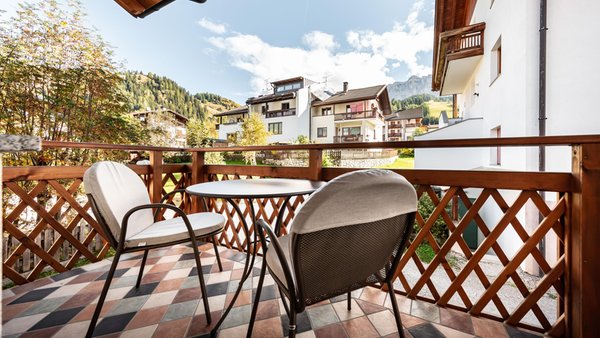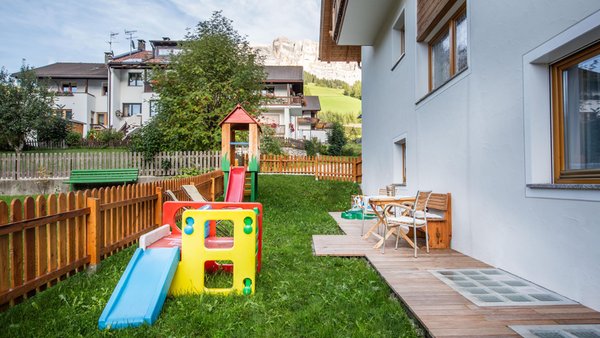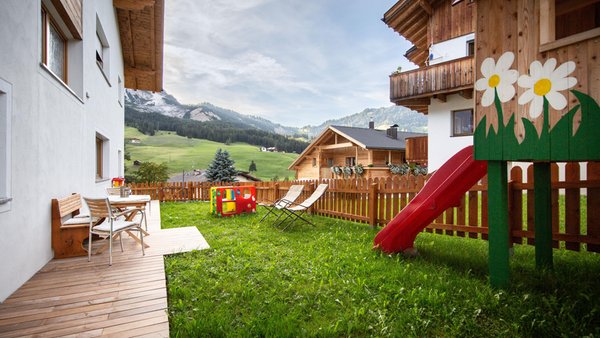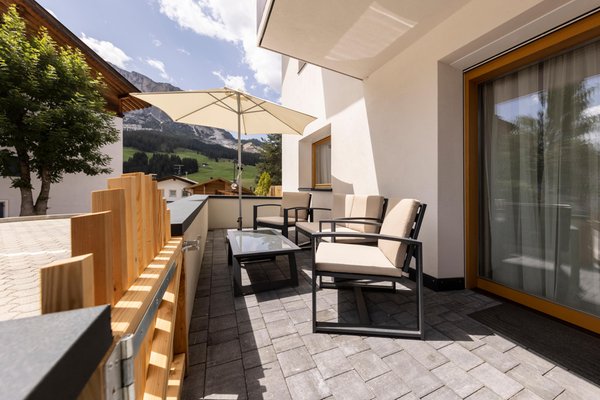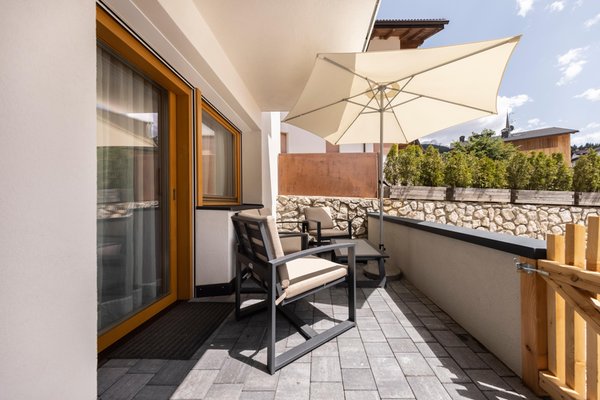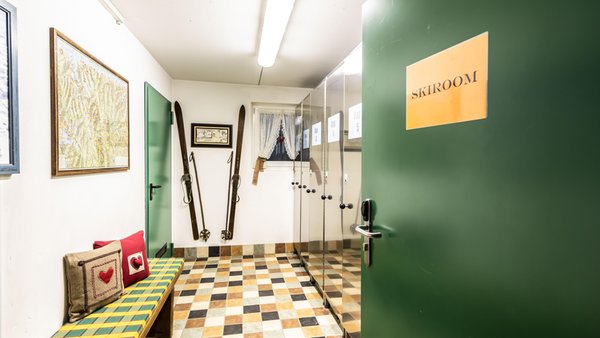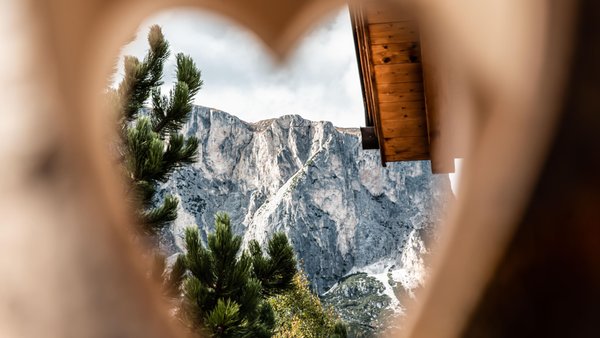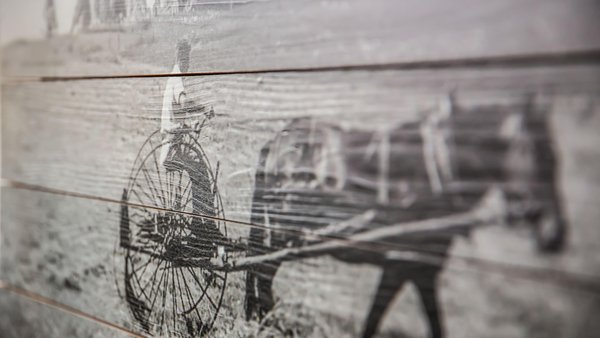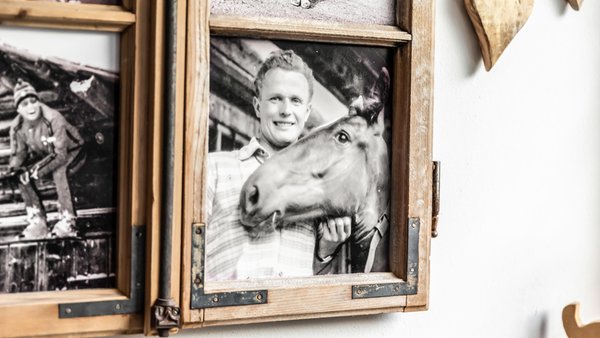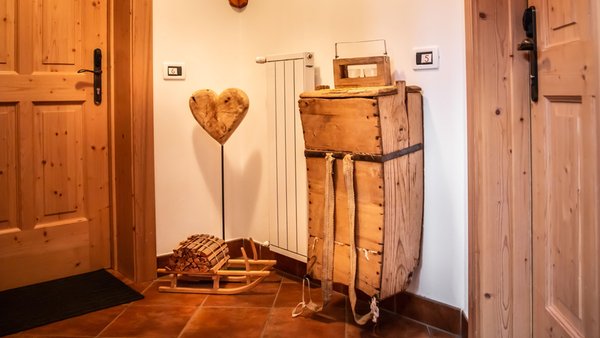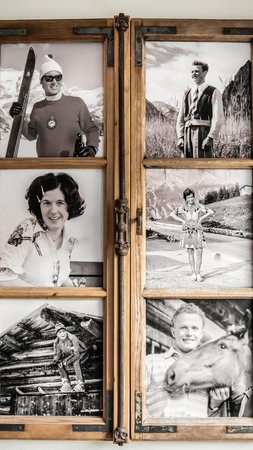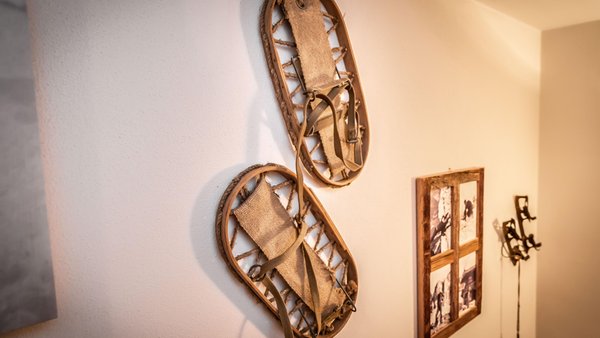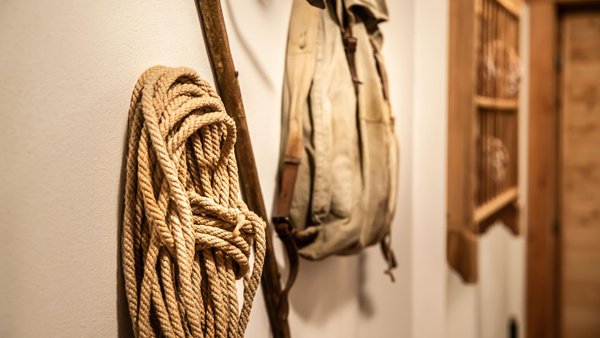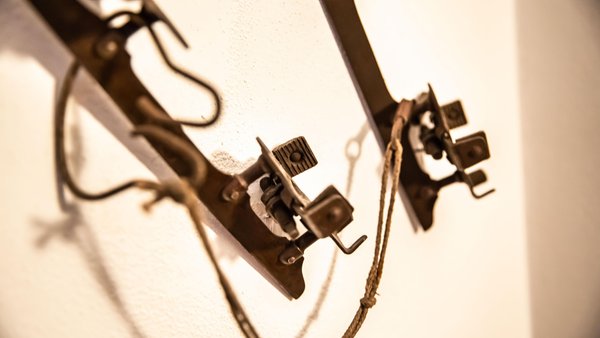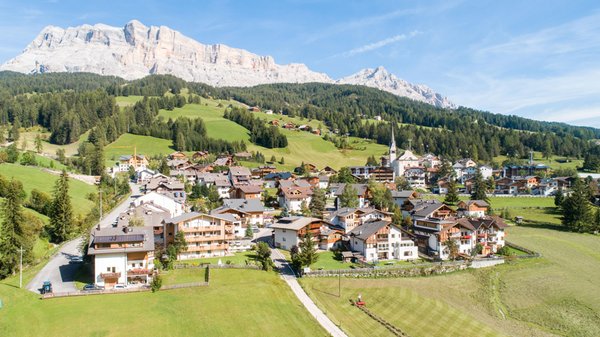 The house is located in Badia (San Leonardo district) a few steps from the Santa Croce ski lift connected to the Dolomiti Superski area.
The 6 apartments are well equipped and with the utmost care for cleaning.
The services offered are: bed linen and towels, free wifi, laundry, summer playground, water filter, skipass collection in the structure upon purchase online, outdoor parking and garage, ski storage, babyset for younger guests.
The house will be happy to welcome you and advise you for your skiing days or for the various activities during the summer season.
Chalet Maria is waiting for you!
Andrea, Monica and Alessia
| | |
| --- | --- |
| General information | at 1350m a.s.l., 900m from the bus stop |
| Facilities | lift, open parking space, parking lot in the garage, barbecue |
| In room/apt. | safe, TV, hairdryer, dish washer |
| Further services for apartments | bed linen and towels, shared washing machine, shared clothes dryer |
| Internet | Wi-Fi gratis in room/apartment |
| Children | family-friendly accommodation, playground |
| Pets | small pets allowed |
| Payment methods | Visa, MasterCard, Visa Electron, Maestro, PostePay, ATM |
| Excursions | SUMMER > guided excursions organised by external providers with booking at the facility: trekking, Nordic Walking, racing bike, trekking bike, mountain bike, e-MTB, downhill MTB, fatbike | WINTER > guided excursions organised by external providers with booking at the facility: trekking, Nordic Walking, alpine skiing, snowshoes, racing bike, trekking bike, mountain bike, e-MTB, downhill MTB, fatbike |
| Bike | locked bicycle storage with individual bike lock, partner bike rental, partner bike repair service |
| Motorbike | motorcycle parking space in a garage, locked, toolbox at guests' disposal, drying room for motorcycle clothing |
| Ski | skiroom with ski boot heater, nearest slopes at 1km, Alpine skiing shuttle, service skipass selling |
| Flexible Booking | it is possible to cancel a reservation without penalty: check the cancellation conditions of the accommodation facility |
Availability and approximate prices
Check availability and see prices
true

2 x Two-room Apartment Typ A

https://images.yesalps.com/hp/378022/267254_zona-giorno.jpg

SP

{"S": 2, "M": 4, "B": 0, "N": false}

38 m2

[{"id": "MTR", "qta": 1}, {"id": "DVLM", "qta": 1}]

100€ per apartment

[{"id": "camera", "letti": [{"id": "MTR", "qta": 1}], "kitchenette": false}, {"id": "zonagiorno", "letti": [{"id": "DVLM", "qta": 1}], "kitchenette": true}]

bathroom (with WC, bath tub, bidet)

The apartments have a double room, bathroom, kitchen and livingroom with a two-people sofa-bed. All the apartments are provided with safe, TV-sat (with the possibility to connect your SAT-decoder) and WiFi.

[0, 1, 2]

[{"id": 267254, "url": "https://images.yesalps.com/hp/378022/267254_zona-giorno.jpg", "width": 600, "height": 338}, {"id": 267259, "url": "https://images.yesalps.com/hp/378022/267259_zona-giorno.jpg", "width": 600, "height": 338}, {"id": 267267, "url": "https://images.yesalps.com/hp/378022/267267_zona-giorno.jpg", "width": 600, "height": 338}, {"id": 267270, "url": "https://images.yesalps.com/hp/378022/267270_zona-giorno.jpg", "width": 600, "height": 338}, {"id": 267273, "url": "https://images.yesalps.com/hp/378022/267273_zona-giorno.jpg", "width": 600, "height": 338}, {"id": 267258, "url": "https://images.yesalps.com/hp/378022/267258_cucina.jpg", "width": 600, "height": 338}, {"id": 267269, "url": "https://images.yesalps.com/hp/378022/267269_cucina.jpg", "width": 600, "height": 338}, {"id": 267253, "url": "https://images.yesalps.com/hp/378022/267253_camera-chaletmaria.jpg", "width": 600, "height": 338}, {"id": 267264, "url": "https://images.yesalps.com/hp/378022/267264_camera-chaletmaria.jpg", "width": 600, "height": 338}, {"id": 267268, "url": "https://images.yesalps.com/hp/378022/267268_camera-chaletmaria.jpg", "width": 600, "height": 338}, {"id": 267271, "url": "https://images.yesalps.com/hp/378022/267271_camera-chaletmaria.jpg", "width": 600, "height": 338}, {"id": 267255, "url": "https://images.yesalps.com/hp/378022/267255_bagno.jpg", "width": 600, "height": 338}, {"id": 267266, "url": "https://images.yesalps.com/hp/378022/267266_bagno.jpg", "width": 600, "height": 338}, {"id": 267257, "url": "https://images.yesalps.com/hp/378022/267257_balcone.jpg", "width": 600, "height": 338}, {"id": 267265, "url": "https://images.yesalps.com/hp/378022/267265_balcone.jpg", "width": 600, "height": 338}]

true

2 x Three-room Apartment Typ B

https://images.yesalps.com/hp/378022/267282_zona-giorno.jpg

SP

{"S": 4, "M": 4, "B": 0, "N": false}

38 m2

[{"id": "MTR", "qta": 2}]

160€ per apartment

[{"id": "camera", "index": 1, "letti": [{"id": "MTR", "qta": 1}], "kitchenette": false}, {"id": "camera", "index": 2, "letti": [{"id": "MTR", "qta": 1}], "kitchenette": false}]

living area (kitchenette), bathroom (with WC, shower, bidet)

These apartments have the first option of two double rooms with two double-beds or a second option of one double room and one room with bunkbed, bathroom and livingroom with kitchen. All the apartments are provided with safe, TV-sat (with the possibility to connect your SAT-decoder) and WiFi.

[0, 1, 2]

[{"id": 267282, "url": "https://images.yesalps.com/hp/378022/267282_zona-giorno.jpg", "width": 600, "height": 338}, {"id": 267277, "url": "https://images.yesalps.com/hp/378022/267277_cucina.jpg", "width": 600, "height": 338}, {"id": 267285, "url": "https://images.yesalps.com/hp/378022/267285_cucina.jpg", "width": 600, "height": 338}, {"id": 267286, "url": "https://images.yesalps.com/hp/378022/267286_cucina.jpg", "width": 600, "height": 338}, {"id": 267278, "url": "https://images.yesalps.com/hp/378022/267278_camera-chaletmaria.jpg", "width": 600, "height": 338}, {"id": 267274, "url": "https://images.yesalps.com/hp/378022/267274_camera-chaletmaria.jpg", "width": 600, "height": 338}, {"id": 267275, "url": "https://images.yesalps.com/hp/378022/267275_camera-chaletmaria.jpg", "width": 600, "height": 338}, {"id": 267280, "url": "https://images.yesalps.com/hp/378022/267280_camera-chaletmaria.jpg", "width": 600, "height": 338}, {"id": 267287, "url": "https://images.yesalps.com/hp/378022/267287_camera-chaletmaria.jpg", "width": 600, "height": 338}, {"id": 267288, "url": "https://images.yesalps.com/hp/378022/267288_camera-chaletmaria.jpg", "width": 600, "height": 338}, {"id": 267276, "url": "https://images.yesalps.com/hp/378022/267276_bagno.jpg", "width": 600, "height": 338}, {"id": 267281, "url": "https://images.yesalps.com/hp/378022/267281_bagno.jpg", "width": 600, "height": 338}, {"id": 267283, "url": "https://images.yesalps.com/hp/378022/267283_balcone.jpg", "width": 600, "height": 338}, {"id": 1028036, "url": "https://images.yesalps.com/hp/378022/1028036_terrazza.jpg", "width": 600, "height": 400}, {"id": 267284, "url": "https://images.yesalps.com/hp/378022/267284_terrazza.jpg", "width": 600, "height": 338}]

true

2 x Three-room Apartment Typ C

https://images.yesalps.com/hp/378022/267291_zona-giorno.jpg

SP

{"S": 4, "M": 6, "B": 0, "N": false}

48 m2

[{"id": "MTR", "qta": 1}, {"id": "MTRS", "qta": 1}, {"id": "DVLM", "qta": 1}]

172€ per apartment

[{"id": "camera", "index": 1, "letti": [{"id": "MTR", "qta": 1}], "kitchenette": false}, {"id": "camera", "index": 2, "letti": [{"id": "MTRS", "qta": 1}], "kitchenette": false}, {"id": "zonagiorno", "letti": [{"id": "DVLM", "qta": 1}], "kitchenette": true}]

bathroom (with WC, bath tub, shower, bidet)

These apartments have the first option of two double rooms with two double-beds or the second option of one room with one doublebed and one room with 2 single beds, bathroom, kitchen and livingroom with a two-people sofa-bed.

[0, 1, 2]

[{"id": 267291, "url": "https://images.yesalps.com/hp/378022/267291_zona-giorno.jpg", "width": 600, "height": 338}, {"id": 267302, "url": "https://images.yesalps.com/hp/378022/267302_zona-giorno.jpg", "width": 600, "height": 338}, {"id": 267303, "url": "https://images.yesalps.com/hp/378022/267303_zona-giorno.jpg", "width": 600, "height": 338}, {"id": 267292, "url": "https://images.yesalps.com/hp/378022/267292_cucina.jpg", "width": 600, "height": 338}, {"id": 267305, "url": "https://images.yesalps.com/hp/378022/267305_stanza.jpg", "width": 600, "height": 338}, {"id": 267294, "url": "https://images.yesalps.com/hp/378022/267294_camera-chaletmaria.jpg", "width": 600, "height": 338}, {"id": 267296, "url": "https://images.yesalps.com/hp/378022/267296_camera-chaletmaria.jpg", "width": 600, "height": 338}, {"id": 267298, "url": "https://images.yesalps.com/hp/378022/267298_camera-chaletmaria.jpg", "width": 600, "height": 338}, {"id": 267301, "url": "https://images.yesalps.com/hp/378022/267301_camera-chaletmaria.jpg", "width": 600, "height": 338}, {"id": 267306, "url": "https://images.yesalps.com/hp/378022/267306_camera-chaletmaria.jpg", "width": 600, "height": 338}, {"id": 267295, "url": "https://images.yesalps.com/hp/378022/267295_bagno.jpg", "width": 600, "height": 338}, {"id": 267300, "url": "https://images.yesalps.com/hp/378022/267300_bagno.jpg", "width": 600, "height": 338}, {"id": 267299, "url": "https://images.yesalps.com/hp/378022/267299_balcone.jpg", "width": 600, "height": 338}, {"id": 267304, "url": "https://images.yesalps.com/hp/378022/267304_balcone.jpg", "width": 600, "height": 338}, {"id": 1028039, "url": "https://images.yesalps.com/hp/378022/1028039_terrazza.jpg", "width": 600, "height": 400}]
Availability and approximate prices
The availability and the prices are entered and updated by the accommodation they refer to. As these data are subject to continuous changes, the definitive availability and price must be agreed directly with each accommodation. The minimum and maximum prices can take into consideration only the most common services and conditions of the accommodation; in case of different solutions the prices may differ from the specified range. The indicated prices may not take into consideration several factors, therefore the final price and the details must be agreed directly with each lodging facility. The indicated prices may not include possible costs for final cleaning service or tourist taxes.
Other rooms

:

Available treatments

:

Description

:
Reviews
recommended by 3 guests
Map
Chalet Maria Apartments
Str. Parvela, 42
Badia - Pedraces (Badia (Pedraces and S. Leonardo))
GPS coordinates
lat: 46.6121° N lon: 11.8986° E
lat: 46° 36' 43.9'' N lon: 11° 53' 55.3'' E
Information about the location: at 1350m a.s.l., 900m from the bus stop, nearest slopes at 1km.