Alta Badia, Dolomites, South Tyrol
Residence Ciasa Antersies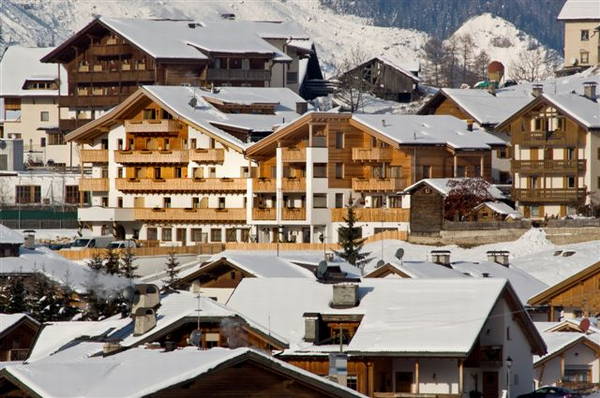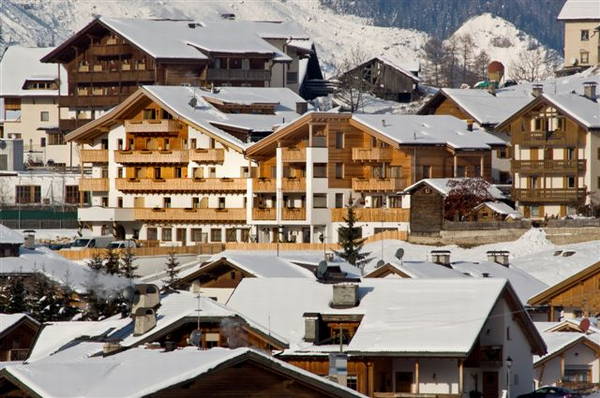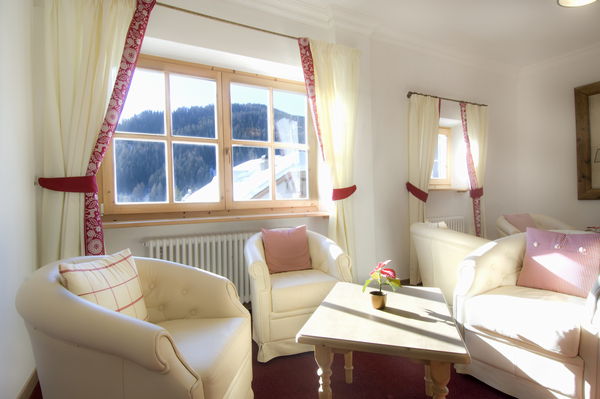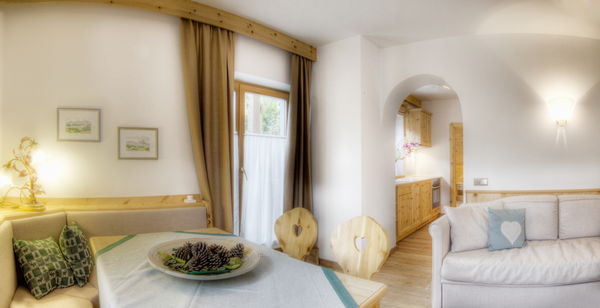 Preferred by users for:
Welcome/check-in
Furnishing
Room comfort
based on 13 reviews
Also b&b service available

The Residence Ciasa Antersies is situated in San Cassiano, near the town centre, in a quiet and sunny position. The ideal location for who wants to relax and enjoy the silence of the mountains but at the same time wants to be part of "Alta Badia" life style, going to the restaurants, shops and pubs located in the town centre.
The Residence, completely renewed, is composed by 18 apartaments: elegant one bedroom apartaments for 3 or 4 persons with ample combined living room and kitchen, a bedroom, one or two bathrooms and a balcony.
Amazing two bedrooms apartaments with large and sunny living room, a kitchen, one main bedroom with ensuite, one smaller bedroom, two bathrooms and a balcony.
Laundry and final cleaning are included on the price. Bar service and daily cleaning available.
Diana
40 years old, Russia
Family with children
vacation period: February 2017
Peaceful family holiday in Italian Tyrol


We had a wonderful holiday in Ciasa Antersies. We were very glad to choose this place for staying. Even if we have arrived at very late night, even in the early morning, we were opened the door and met very friendly. The staff was welcoming and helped us with any requires and questions. The atmosphere in the Ciasa was very calm and peaceful so we have felt ourselves as at our own home. Nobody and nothing bothered us and we had a wonderful relaxing rest, going to the spa complex and sleeping very well after it. The apartment was very clean and full of all necessary equipment you need to eat at home. The description of the apartment on the web site is the real picture we have found so we were very satisfied. There was a shuttle to the skilifts during the morning and in the afternoon and the Ciasa is about 15 min. by feett from the lift.
We could highly recommend this place for charming holiday in the Dolomites.
Favourite features: Information received before arrival - Welcome/check-in - Ambience - Information received during the stay - Wellness - Position - Room comfort - Room service - Courtesy and professionalism of the staff - Facilities for children - Skiing service - Internet access - Furnishing - Kitchen equipment

id: 9207
Madeline Jhawar
42 years old, United States of America
Extended family
vacation period: July 2014
An incredible family holiday


We booked 6 rooms at Ciasa Antersies for a family reunion and we could not have been happier with our stay. The front desk went above and beyond to answer our questions and were always friendly. The apartments were large and beautiful and they seemed to be brand new. We visited everyone's apartment and each had a balcony - or two - with views. The breakfast options were great - the breakfast room was set up with food and some people preferred that. We hung our breakfast order on our door handle every evening and were delivered eggs and hot coffee. Others chose to cook in their rooms. It is a short walk to the pedestrian area of San Cassiano which is a gorgeous town. We especially appreciated the play room where the kids spent many hours together. Even though we spent 7 days there and explored a lot of the area, there's much more we wanted to see and we look forward to returning.
Favourite features: Welcome/check-in - Ambience - Breakfast - Position - Room comfort - Courtesy and professionalism of the staff - Facilities for children - Facilities for cyclists - Furnishing - Kitchen equipment

id: 6957
Reviews available in Italian [9] Reviews available in German [2]
Map San Cassiano and Armentarola
Residence Ciasa Antersies
Str. Soplà, 12
San Cassiano (San Cassiano and Armentarola)
San Cassiano and Armentarola