hotels and apartments
sport and leisure
localities
information

Your search
Hotels Corvara
Corvara: small hotels, pensions (guest houses), aparthotels
Your hotel in Alta Badia - The valley of superlatives. Alta Badia, a skiers' and hikers' paradise resting in the heart of the unforgettable Dolomites of South Tyrol. Amidst this idyllic landscape, Sport Hotel Panorama represents the perfect starting point for many activities.
deals
27/08 - 25/09/2022

from 394€ for 4 nights
Characteristics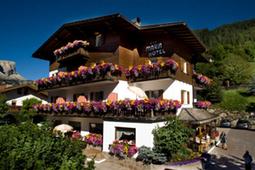 The Hotel Maria, surrounded by green fields and high mountains, is situated in Alta Badia, about 600 meters from the centre of the village of Corvara and in a very quiet and sunny position, far away from noisy roads, where you won't be afraid of letting your children play alone.
deals
07/08 - 20/08/2022

110€ per night

21/08 - 03/09/2022

95€ per night

04/09 - 11/09/2022

85€ per night

11/09 - 18/09/2022

75€ per night
Characteristics
Hotel Villa Eden is a beautiful hotel in the Dolomites managed by the owners themselves, the Bassot family, who have been looking after the hotel and its guests with great care since three generations. The hotel is located in the centre of Corvara and is surrounded by meadows.
deals
10/12 - 24/12/2022

from 240€ for 4 nights
Characteristics
Campolongo Pass (Corvara)
Do you wish to be touched by magic in the Dolomites? A warm welcome to Hotel Boé! Located at the foot of the mighty Sella Massive, half way between Arabba and Corvara, Hotel Boè offers you restful holidays with lots of sport and fun.
deals
10/06 - 18/09/2022

from 264€ for 3 nights

10/06 - 18/09/2022

from 264€ for 3 nights

15/09 - 18/09/2022

from 176€ for 2 nights
Characteristics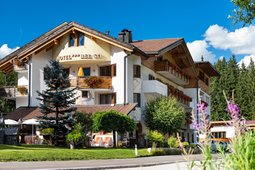 Welcome to the Hotel Bel Sit! The friendly reception, the sense of naturalness and well-being are never lacking in this hotel. Here you will admire a natural landscape whose beauty is hard to translate into words.
The Hotel Costes is just a short drive from the centre of Corvara, situated in a very peaceful area with stunning views of the Dolomites. The hotel offers a friendly atmosphere, its distinctive feature is the traditional, elegant and stylish Tyrolean ambiance.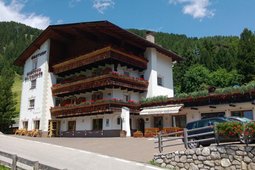 The Hotel Alisander is located in Corvara, about 300 m. from the centre of the village, far from the traffic, surrounded by the enchanting Dolomites. The hotel offers comfortably furnished standard rooms with balcony and view of the mountains.