Alta Badia, Dolomites, South Tyrol

Your search
La Val and Pederoa: Hotels, B&B, Residence and holiday apartments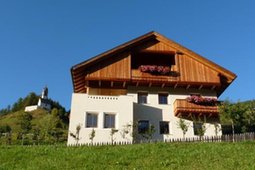 Furnished apartment with two bedrooms, living room with sofa bed, kitchen and bathroom. The apartment is located in a sunny location with a magnificent panoramic view of Sas dla Crusc and Pütia.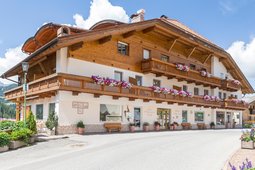 Far from heavy traffic, in a harmonious surrounding, created by a still intact nature and a stupendous panoramic view of the entire valley, stands our house, synonymous with tradition and modern comfort.
offers
22/08 - 05/10/2020

from 518€ per week

29/08 - 05/10/2020

from 455€ per week
Characteristics
The Hotel Pider welcomes you in La Val, a beautiful village in Val Badia above 1350 m surround by the Dolomites. The Hotel is open the whole year and you will be welcomed in a warm and familiar atmosphere for unforgettable holidays in the name of relax and tranquillity.
offers
20/06 - 27/09/2020

299€ for 3 days

20/06 - 28/09/2020

614€ per week

23/05 - 18/10/2020

539€ per week
Characteristics
Ciurnadu lies at 1550 m on the sunny slope above the La Val village center submerged in the green of meadows and forests, set at the feet of the majestic Mount Crusc and Rit. Here, traffic, noise and stress are far memories and life flows placidly.
Wide meadows full of flowers, refreshing walks through the forest, breathtaking mountains, untouched nature, quiet, recreation... Is this what you expect from your holiday? The Apartments Tolpei offer you an unforgettable experience.
Your Hotel Chalet La Palsa in La Val in Alta Badia: An oasis among the Dolomites and a cosy window onto the Val Badia! At this hotel in La Val in Alta Badia, you'll experience first-hand one of the most famous natural wonders in Italy.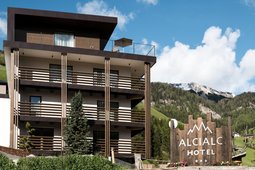 The hotel Alciac in the village of La Valle is the perfect choice for those who want to spend their holidays in the Dolomites. Its position gives it a magnificent view over the Dolomites of the Val Badia. The village's position is strategic in every season
Ciasa Murió is located at about 1 km from the centre of La Valle, embedded in luscious green fields. It offers you comfortable attic apartments where you can rest and relax. You will experience unspoiled surroundings and explore their secrets. Ciasa Murió offers new...
Lose yourselves into the untouched nature of South Tyrol, into the charm of the magnificent Dolomites, leaving behind the stress and the city hustle.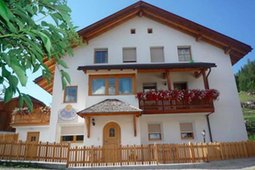 The farm Sumaela is situated at 1350m in the small town of Cians, which is approximately 1 km from the town of La Valle. The house is in a quiet and sunny position and offers a spectacular view of the Dolomites. In summer it is an ideal starting point for excursions.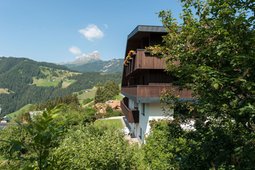 The house is pleasantly situated about 5 minutes from the centre of La Val and is surrounded by the towering Dolomites. The apartments offer you everything you need for unforgettable holidays at any time of the year!