Alta Badia, Dolomites, South Tyrol
Restaurant and Pizza Sass Dlacia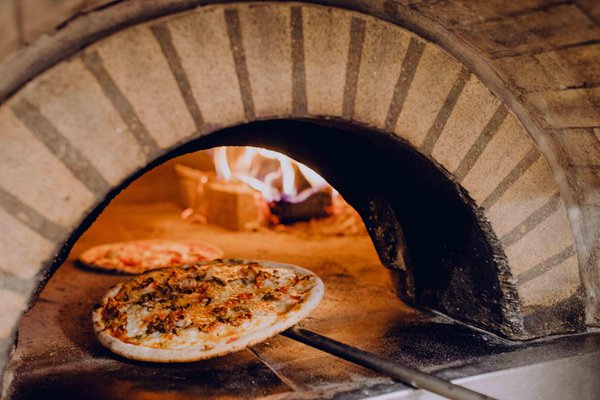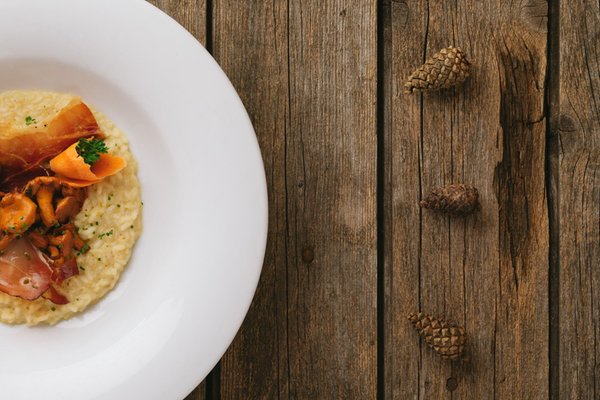 Restaurant opening hours: from 12pm to 2pm and from 6pm to 9:30pm
Pizza is served every evening from 6pm to 11pm, on weekends also for lunch from 12am to 2pm

The pleasant restaurant features a variety of dishes, all rich in traditions, flavours and genuinely prepared recipes. The aim is to blend the romance of Mediterranean food with the traditional Ladin and South Tyrolean cuisine, preparing those dishes everybody here grew up eating and continue to crave for.
The osteria-style menu is simple, letting the ingredients shine in dishes such as whole baked seabass and home-made pastas, as well as in the gently-kneaded dough pizza, cooked in a wood-fired oven.
Treat yourself to the signature dish "Risotto al Pino Mugo" (Creamy rice with dwarf mountain pine aromas), or try one of the many healthy options, such as fresh salads or soothing soups.
On weekends fresh fish and seafood specialities are served.
The staff is committed to creating a selection of dishes that locals and guests alike are looking for, and they do their best to keep it that way.
Additionally, the restaurant supports local businesses, buying their products when possible.
Map San Cassiano and Armentarola
Restaurant and Pizza Sass Dlacia
Str. Sciarè, 11
San Cassiano (San Cassiano and Armentarola)
San Cassiano and Armentarola